GM MDI 2 Domestic Diagnostic Dealer Package
000945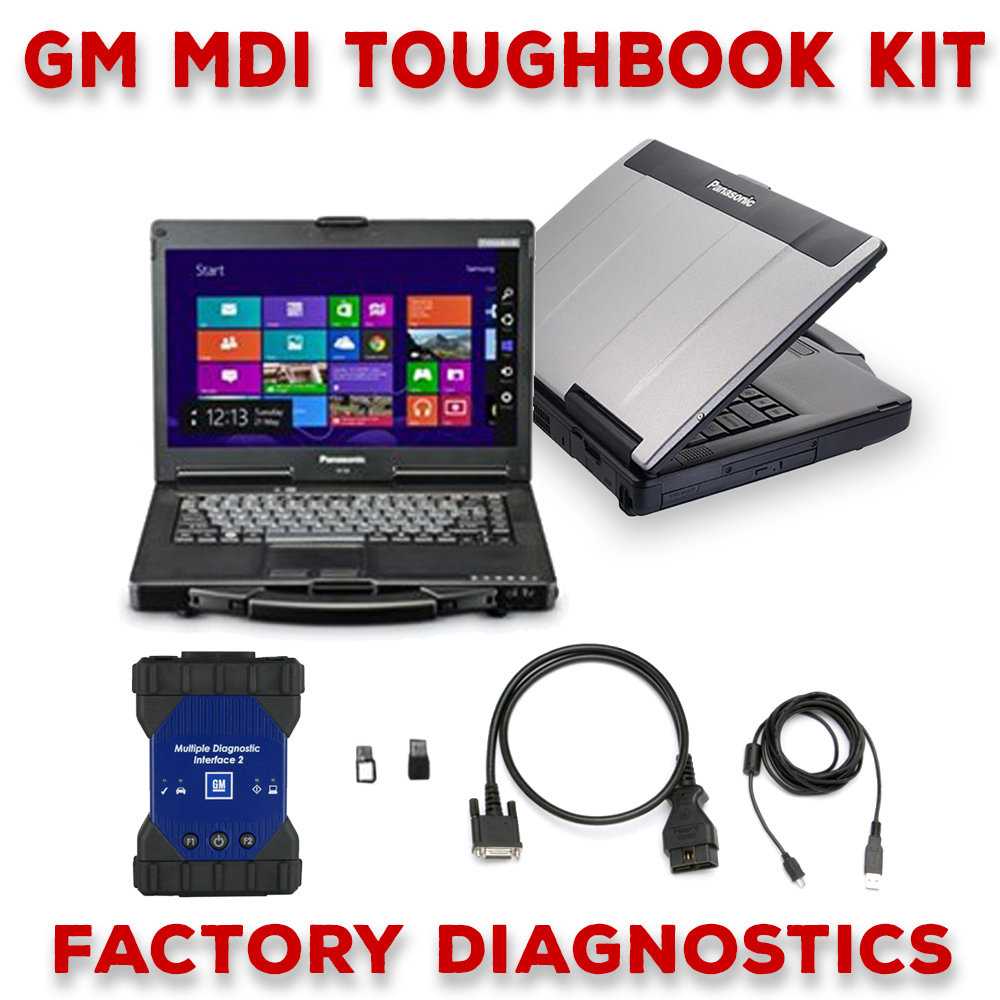 Panasonic Toughbook (Professionally Refurbished) Included
Dual Boot CF-53 I5 Processor Very Fast
Full Warranty
Lifetime Toughbook Warranty
Top of The Line
Win 10 Fully Licensed
All set up or your shop
Full 2 Year Warranty
Description:
The GM MDI 2 is the next generation Global Diagnostic Interface tool for both current and future vehicles, and extending through future vehicle protocols and architectures.
It's a compact communication module with increased processing power and security that manages the transfer of data between a vehicle's onboard ECU network with an auxiliary CAN bus.
The GM MDI 2 replaces the MDI introduced in 2007, for Pass-Thru programming and offers faster programming speed than the MDI.
The MDI 2 can be used to perform Pass-Thru programming on all GM vehicles built since 1996 and into the future. Servicing the current generation vehicles will require the diagnostic software, GDS2, Global Diagnostic System 2 running on a local PC device while the MDI or MDI 2 is connected to the vehicle. The MDI 2 connects to the vehicle via the J1962 connector using a DLC cable. Connection between the MDI 2 and the PC can be accomplished via standalone (USB) and the dealership network (CAT5).
Service
► Multilingual support hotline for hardware problems and questions
► Exchange process (within the warranty period) when your hardware develops a fault, reducing downtime
► 2 year supplier warranty
Components:
- MDI device VCM 2 device
- DLC Cables
- USB Cables
- Ethernet Cable
This is the complete OEM package for your shop. This will set your shop up with up to date diagnostic tools. With this package you will stop turning away business and keep your diagnostics in your shop.
This is turnkey out of the box for you.